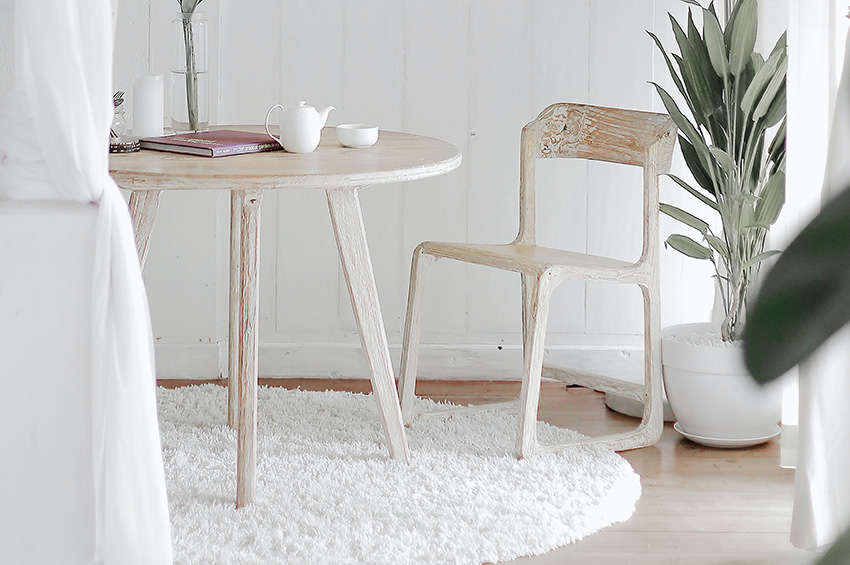 Pros, Cons, & Differences of Laminate vs. Vinyl Flooring
Flooring has an immense impact on the look and feel of a home. It adds character, insulation, sound absorption, and comfort while tying together the interior design. Whether you're planning to stay in your house for the next several years or are remodeling it with plans to sell, laminate and luxury vinyl flooring are excellent picks.
If you're not quite sure what vinyl and laminate are or how the two materials differ, you've come to the right place. The Portland flooring pros at Floor Factors are here to give you the rundown of each option and help you select a product that's best for your home.
Vinyl Flooring vs. Laminate Flooring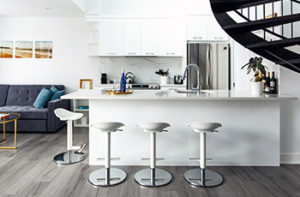 Many people get laminate and vinyl flooring confused. Though both are synthetic materials that can mimic the appearance of hardwoods and other natural floors, they have some distinct differences. Here's what you should know.
Luxury Vinyl Flooring
Vinyl flooring is made of UV-cured urethane. Sheet vinyl has been around for quite a while, but many homeowners are now opting for modern luxury vinyl, which is available in planks or tiles. When it comes to synthetic alternatives to real wood, stone, or marble flooring, luxury vinyl tile (LVT) is the most convincing. The planks are textured and printed with cutting-edge photo imaging to offer the look of naturally sourced materials.
If you're wondering about the vinyl plank flooring floors and cons, there really aren't very many cons. While some may prefer natural or eco-friendly materials, LVT flooring stands out for its long list of benefits.
Luxury vinyl tiles and planks are:
Affordable compared to natural materials

Available in a wide range of styles

Dent-, scratch-, and scuff-resistant

Easy to clean and maintain

Highly durable

Naturally antimicrobial

Sound absorbent

Suitable for any room in the home
As a water-resistant material, luxury vinyl is perfect for bathrooms, kitchens, laundry rooms, mudrooms, basements, and other moisture-prone areas. Unlike some flooring options, LVT flooring is suitable for room-to-room coverage throughout your entire home. This is ideal for open layouts and other cohesive design schemes.
LVT comes in floating planks or tiles that can be either glued down or clicked into place. Plus, installation is easy — you can install luxury vinyl directly over your existing floors.
Laminate Flooring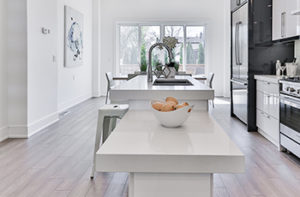 In terms of appearance and installation method, laminate is similar to luxury vinyl. The key difference is that the inner core of laminate flooring is made up of fiberboard and resin. A transparent, protective synthetic layer covers the photo-printed design of the planks.
Since laminate is made of some recycled natural materials, it's considered to be eco-friendly. The product itself is also recyclable. Aside from being an environmentally friendly flooring choice, there are many advantages to laminate.
Laminate floors are:
Available in tiles or planks of various sizes

Easy to clean and maintain

Easy to install

More affordable than luxury vinyl

Reminiscent of real hardwoods

Resilient, lasting for up to 30 years

Water-resistant
Like LVT, laminate planks can be installed directly over your existing floors. Also, since they never need to be refinished or waxed, the low-maintenance material is ideal for pet owners and families with kids.
The only cons of laminate are mostly a matter of preference. For instance, while laminate floors only last for up to three decades, they're typically more budget-friendly than LVT.
Proudly Serving the Portland Area for Over 40 Years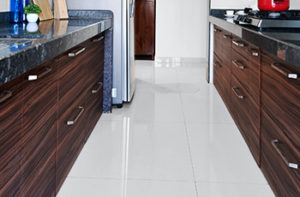 For the last 40 years, we've had the honor of being Portland's go-to flooring store of choice. We'd like to thank our community for their support and we look forward to continuing to serve you!
Floor Factors is the largest family-owned union flooring store not just in Portland but the entire Pacific Northwest. We've got a substantial inventory of laminate, LVT, and other floor-covering materials. Since 1980, we've been a one-stop-shop resource for high-quality flooring products, as well as window treatments and countertops.
We're proud to offer a range of personalized services, including expert in-house design consulting, free estimates, custom ordering, demolition, and installation. Whether you're looking for materials for a DIY project or want some professional assistance, you can count on Floor Factors for whatever you need to complete your residential project.
Contact us today.